We know that the safest and most effective way for you to lose body fat and control your weight is through a program designed specifically for you.
At Advanced Healthcare each weight loss program is unique, custom designed by Dr. Garner for each patient based on labs, symptoms, and/or goals. Our goal is for you to achieve maximum weight loss with the least amount of effort. Making it EASY for you to achieve success and maintain. Below are the five components of our proven medical weight loss and wellness program.
Individualized Programs
Our philosophy is that "Not one size, fits all." We have developed systems to individualize each client's treatment plan. Whether you want to lose 10 pounds or 100 pounds; if you have a slow metabolism or you cannot control your portion sizes, we will design a personalized medical program that will work for you.
Comprehensive Medical Evaluation
Based on your age, weight, blood results, medical history, body fat percent, body mass index, and weight loss goals; Dr. Garner will prescribe a combination of medications, supplements, and vitamins that will work best for your situation to reduce your appetite, cravings for carbohydrates and sugar, anxiety eating, increase your metabolism and make you feel fuller, faster.
You Can Eat Real Food
Dr. Garner will individualize a meal plan that fits your lifestyle, tastes, and caloric needs. You can enjoy regular meals with your family both at home and at restaurants. If you prefer a simple meal replacement or snack, we can recommend products that taste delicious, and that is scientifically designed to work with your weight loss plan.
Activity & Fitness
There are several ways to incorporate exercise into your everyday life. We will design a specific program to maximize your weight loss based on your goals. Whether you like to do interval exercise, use free weights, walk, use the Wii Fit®, or run marathons, we will help you incorporate the appropriate exercise routine into your lifestyle. Lean muscle stimulates an increase in basal metabolic rate 24/7. We will help you achieve the figure you desire and deserve
Post Treatment Maintenance Program
Dr. Garner understands that you want to rapidly lose weight, but keeping it off is the ultimate health goal. Dr. Garner and his team are always here to help. Once you achieve your weight loss goal, we will implement an individualized maintenance program designed to ensure your continued success!
Frequently Asked Questions:
How much does it cost? Since programs are personalized to the individual the cost will vary based on the components. Programs range from as low as $20 to $298 per month.
Does Health Insurance cover this? Most insurance companies require you to have some specific documented information to qualify for the benefit. We will help you determine if your case meets the requirements and what portion of your program may be covered.
Do I have to buy anything special? No. We will make recommendations that may help you reach your goals faster or are simply good health practices but you are not required to purchase anything.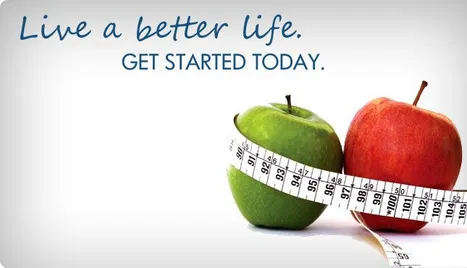 * Certain Restrictions do apply. Cannot be combined with another offer.